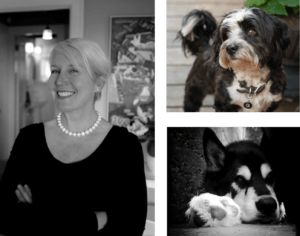 Twenty years ago I moved to Seattle from Chicago, living in several different neighborhoods. Madrona is now my home where I live with my husband and four dogs. I decided on real-estate as a career after evangelizing the area for so many years and claiming that there is no other place I would rather live in the world! Yes, even with the rain. I have extensive knowledge of Seattle and the surrounding neighborhoods.
My professional background is diverse. I've blown glass for Dale Chihuly, sold volume licensing for Microsoft, and most recently worked as a pharmaceutical sales representative for Merck Inc. I've been told that I'm a chameleon and I think this lends itself to me being well-rounded, versatile, knowledgeable and genuinely interested in people. My sales background has given me the ability to prepare and negotiate any situation.
My goal with clients is to create a positive experience while helping them navigate the process of selling, or purchasing a home. I deliver on customer needs and provide excellent service. I want trust and fun to be part of the equation.